Montana summers can be hot, so knowing the best places to cool down is essential. Knoff Group has put together a list of our favorite swimming holes around Bozeman – grab your suit and towel and take the plunge!
Bogert Pool is located in downtown Bozeman in Bogert Park which is also the location for SLAM festival in August. Bogert has two pools, a 25-yard pool ranging from 3.5-9 feet deep and a shallow pool with depths from 1-3 feet, ideal for younger children. The shallow pool has a small slide, and the deeper pool has a climbing wall, small slide and zip line. Bogert Pool is open until August 23rd and operating hours can be found on their website.
https://www.bozeman.net/Home/Components/FacilityDirectory/FacilityDirectory/19/2042

East Gallatin Recreation Area, locally known as Bozeman Beach is located just minutes north of downtown Bozeman. With a small boat launch, Bozeman Pond is the perfect place to float in an inner tube or take out the paddle board. There are also volleyball nets, picnic tables and plenty of green grass. It does get busy at this location, but if you don't mind a crowd, Bozeman Beach is a great local option. After your swim, head across the street to MAP Brewing for a phenomenal cold brew! https://gvlt.org/featured-trails/east-gallatin-recreation-area/

Hyalite Reservoir, located in Hyalite Canyon, is a great side-excursion to cool off on a hot summer day. Known as Bozeman's backyard playground, Hyalite Reservoir is the perfect place to spend your day. You can fish, break out the kayaks and enjoy a picnic with family and friends. Be prepared as the air temp and water can be a bit chillier and there is no phone reception at the reservoir.
https://myfwp.mt.gov/fishMT/waterbody/searchByID?waterBodyID=43236

Lewis and Clark Park in downtown Belgrade features a great water pad for kids to play on. If it's hot outside, head to the splash park to frolic in the jets and water buckets. The park also features an open field play area, making it the perfect day outing.
https://ci.belgrade.mt.us/parks/

Lower Madison River is only 25 minutes from Four Corners and is a favorite for a mellow tubing adventure. Rent an inner tube or bring your own, put in at the Warm Springs fishing access and float down the river to Black's Ford. Depending on the time of summer, the float usually takes anywhere from 2-4 hours. https://www.nps.gov/yell/learn/photosmultimedia/0011madisonriver-iy.htm

Livingston Rotary Spray Park is located in downtown Livingston, about a 30 minute drive from Bozeman. The splash park is a perfect way to cool down during summer, featuring a splash pad, playground, picnic tables and changing rooms.
https://www.livingstonmontana.org/rec

The Green Bridge is a favorite of bridge jumpers. Follow Highway 191 into Gallatin Canyon and turn right at Deer Creek, just after passing Goose Creek Road on the left. Park in the parking lot and head up to the bridge to take the plunge into the cool waters of the Gallatin River.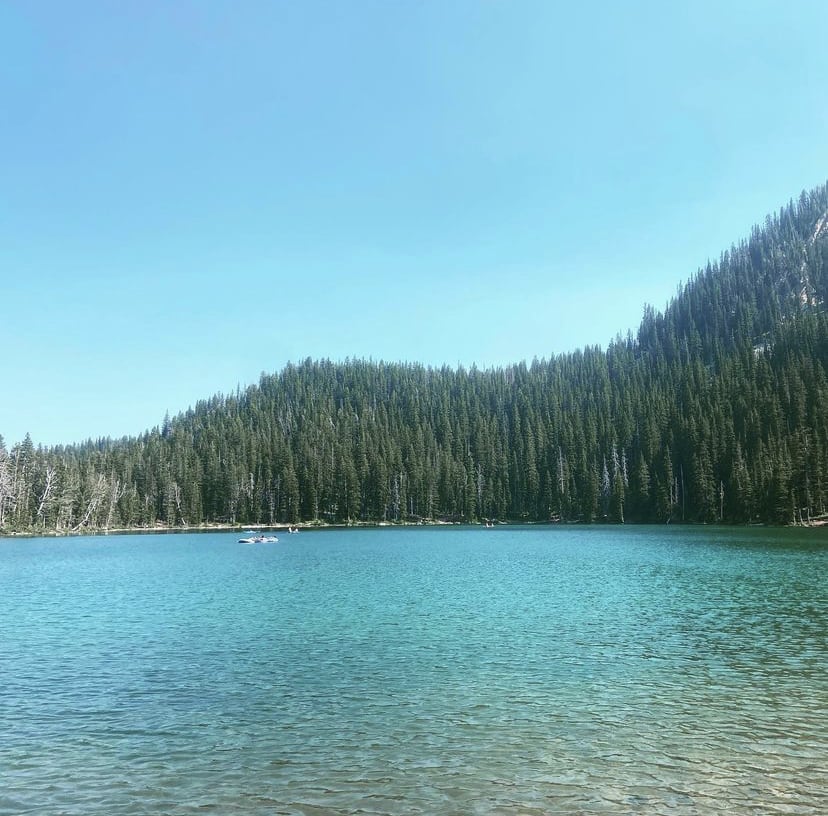 Fairy Lake is a gorgeous mountain lake located at the base of Sacagawea Peak in the Bridger Mountain Range. About an hour from Bozeman, the road to the lake is extremely rough so make sure your car has good clearance. Fairy Lake offers a variety of things to do – hiking, fly fishing for brook trout and cutthroat, camping and mountain lake swimming.  There is a small rope swing at the south end of the lake if you can find it.
https://www.fs.usda.gov/recarea/custergallatin/recarea/?recid=81170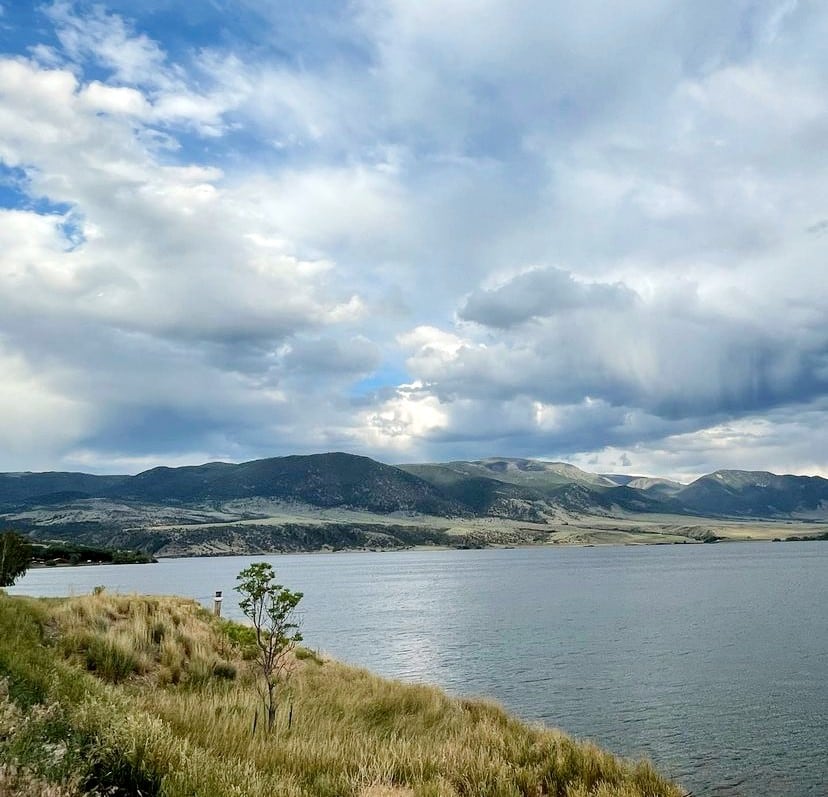 Ennis Lake is northeast of downtown Ennis, about an hour drive from Bozeman. It is a shallow reservoir with an average depth of eight feet, with water temperatures reaching up to 80°F. If you're looking for a comfortable swim, this is the place to go. If you get too hot, head over to Burnt Tree Brewing for a beer and their delicious pizza to top off the day!
https://myfwp.mt.gov/fishMT/waterbody/searchByID?waterBodyID=42534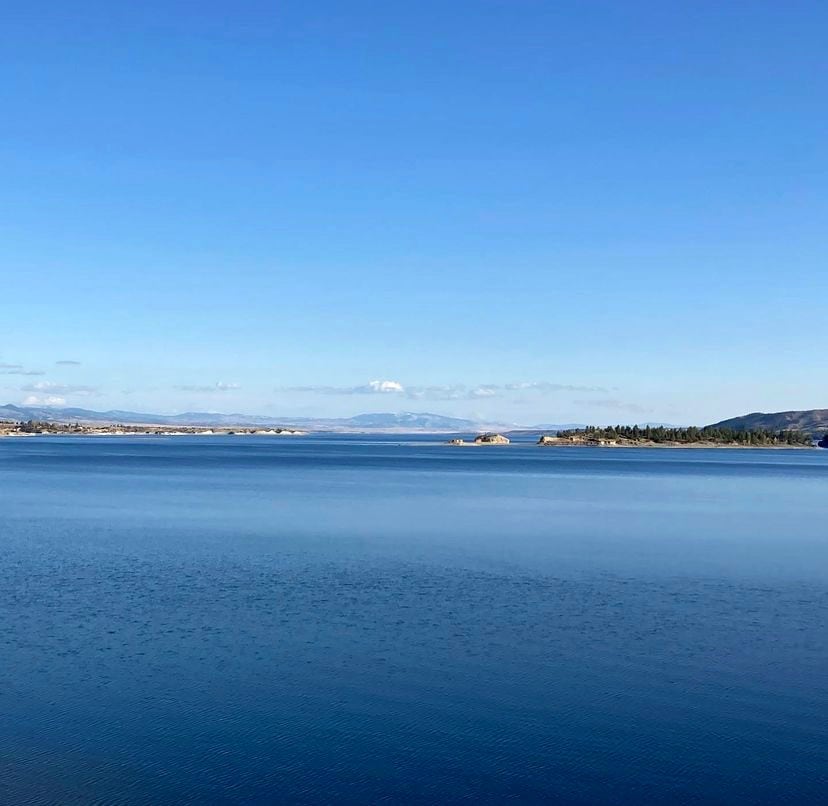 Canyon Ferry Reservoir is just north of Townsend, about 1.5 hour drive from Bozeman. The reservoir along the Missouri River offers a variety of recreational activities, such as fishing for trout and walleye, camping, waterskiing and more. If you're looking for a place to put the boat in, there are many boat launches on both sides of the lake as well as camping options. The weather here is typically warmer and drier than the Bozeman area.
https://www.recreation.gov/camping/gateways/130