As the holiday season kicks off, one of our favorite activities is enjoying the spectacular holiday displays that appear in southwest Montana. Knoff Group Real Estate has assembled a list of some of our favorites in the area – it's fun to make time for a drive with some seasonal tunes and a cup of hot cocoa to welcome the holidays!
Best Trees:
Tree off Valley Center – decorated top to trunk in icy white/blue lights – it's located near the intersection of Valley Center and the underpass to Frontage Road.
2. The tree at the Emerson Center on South Grand is a classic in downtown Bozeman. This tree is massive and the gold lights bring holiday cheer.
3. Don't miss Livingston's light display in Depot Park. It's a gorgeous sight – the main tree features 25,000 lights and an additional 100,000 lights on dozens of trees throughout Depot Park.
Best Displays:
Every year, Montana Hall, located in the middle of the MSU campus, glows with holiday spirit. Enjoy a walk through the MSU campus and admire the lights on this building.
2. Lewis and Clark Caverns State Park offers candlelight tours in December, weather permitting. This two-mile tour takes you through a historic cave, with portions of the cave tour lit by your own handheld candle. Make sure you are dressed appropriately, as you may need to walk to and from the cave in snowy conditions. Reservations are required and group size is limited. http://stateparks.mt.gov/lewis-and-clark-caverns/
3. Don't miss the 'Christmas Spiders' in downtown Bozeman on Main Street! Store windows are decorated to the max, depicting winter scenes, covered in lights, mistletoe, and garland. Take a stroll down Main Street to experience the magic.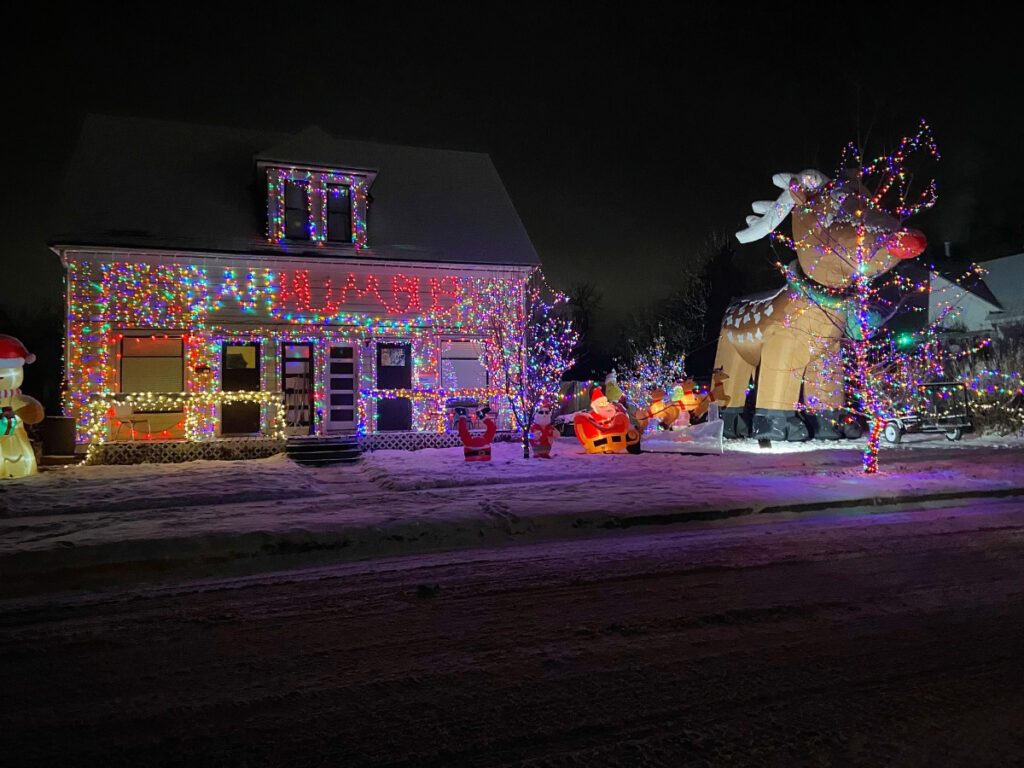 4. 902 W Babcock Street is a house covered with lights that spell out "Bah Humbug". While up year round, they light up for the holiday season. And check out the massive inflatable reindeer!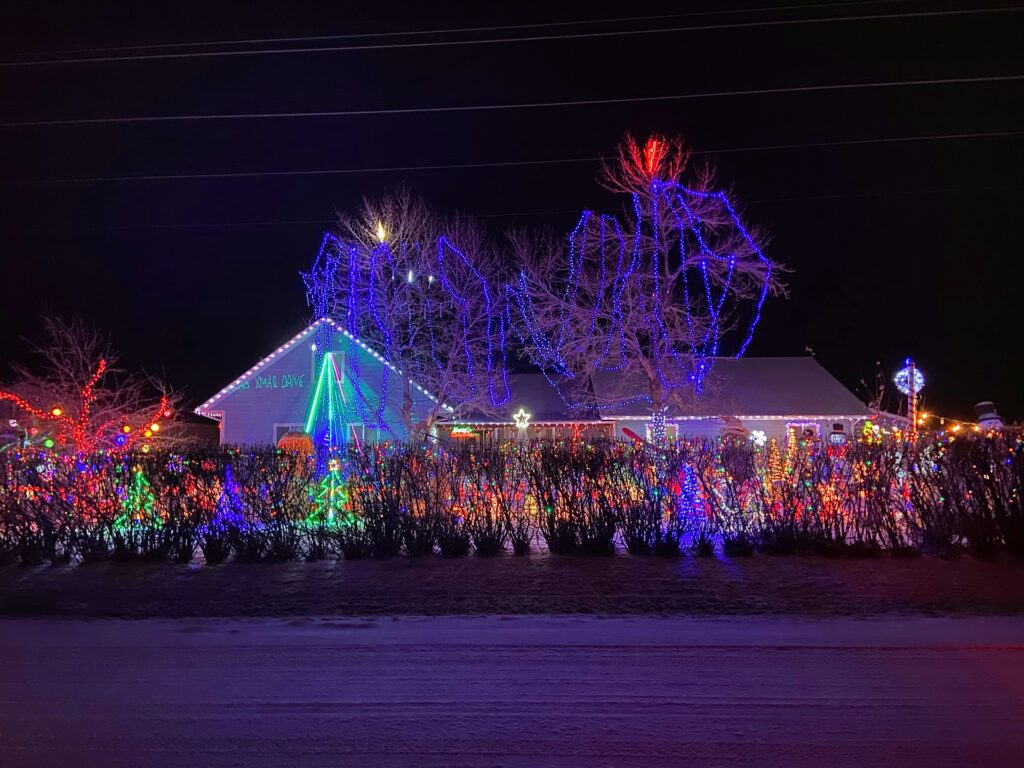 5. 8670 Fowler Lane (Sherri's Christmas Drive Through) is covered in lights and has a huge display of Christmas inflatables. The homeowners allow visitors to drive through the wraparound driveway and take it all in.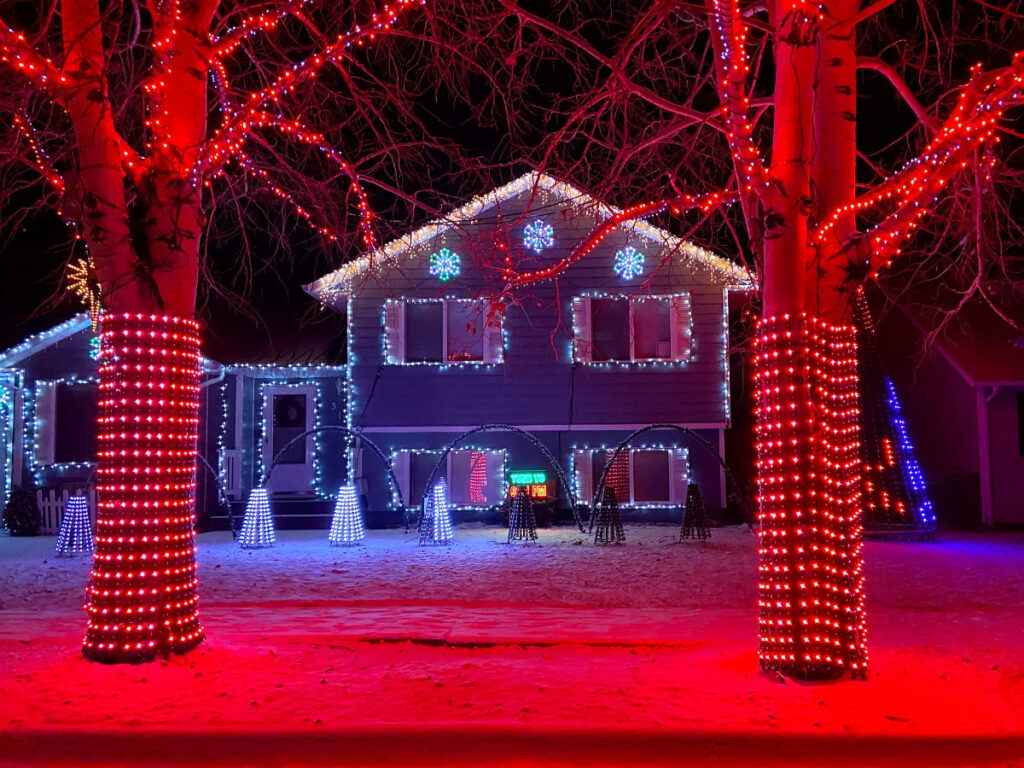 6. 313 Powder Run Avenue provides an annual display of flashing holiday lights that are synchronized to music. Tune into the radio station listed in the yard, and you will see the lights dance to holiday music! This stop is unlike any other on the list.
7. 15 S Western Avenue is located off West Babcock Street. The house boasts a beautiful display, complete with multi-colored lights, inflatable Santas, and other holiday cheer.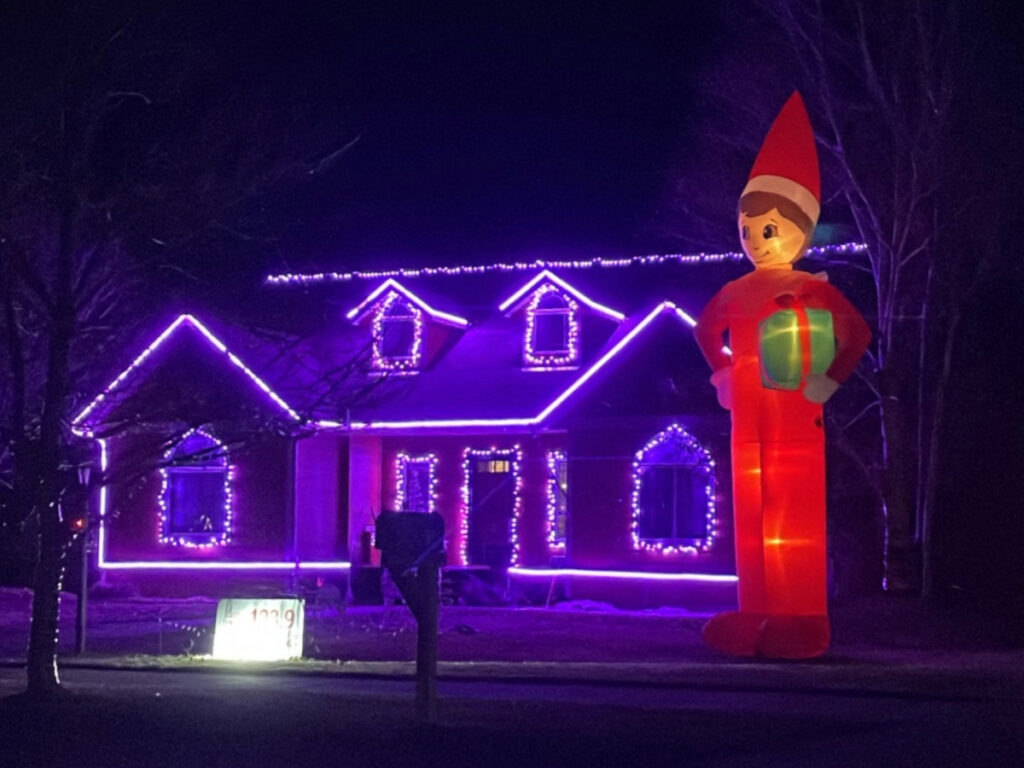 8. 527 Red Barn Drive, also known as the Quiñones Family Light Show, is located in the Landmark Subdivision in Belgrade. The display features a dancing light show that is synced with music, so turn your radio dial to 103.9 and get in the spirit! Lights are displayed every evening from 4:30-9:30pm.
9. 349 Mammoth Fork located in Gallatin Heights is another festive display. The house features vignettes that pay homage to holiday movies including National Lampoons Christmas Vacation, Elf, The Grinch, and A Christmas Story.