Please enjoy our quarterly Southwest Montana real estate market analysis and breakdown of statistics for Quarter 1 2019 as compared with the previous two years.
Single Family Homes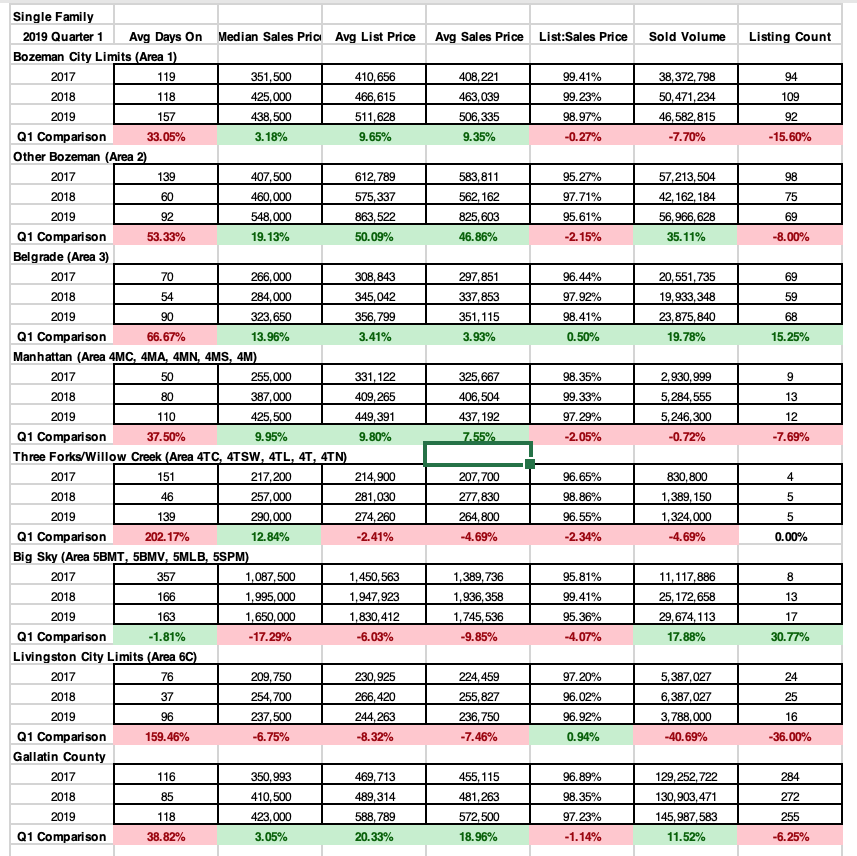 Single family homes are seeing continued median sales price appreciation across most areas of the market with the exception of Big Sky which had a drop as more homes have been coming on the market and selling in the lower end of price points and Livingston which had an inventory issue in Q1 2019. List to sales price ratios show a slight softening in the robust sellers' market – buyers are discounting properties on average between 1- 4% on average in different areas of the market. Number of listings sold has increased in some areas and decreased in others, notably they have decreased 15% in Bozeman City limits and 36% in Livingston. Days on market have increased in almost all areas.
Condos/Townhomes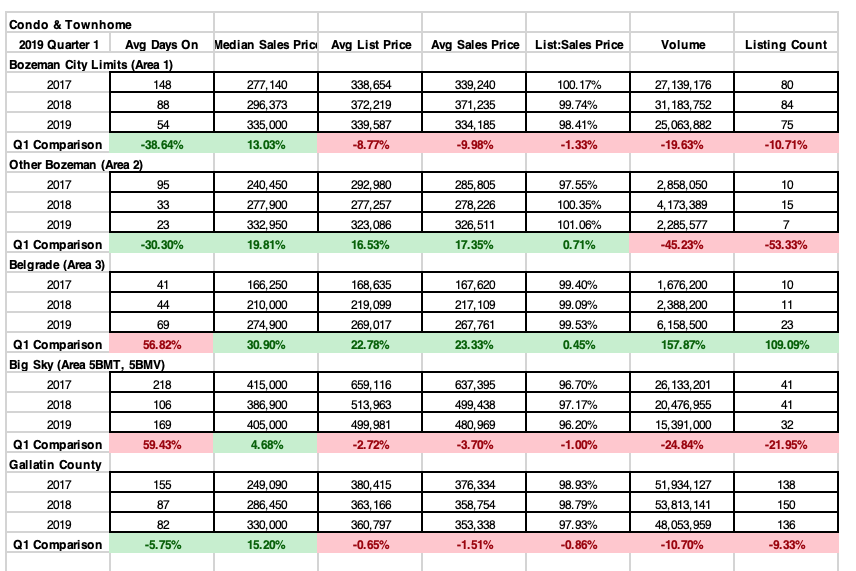 Condo and Townhomes have seen big jumps in median sales price across all areas. The smallest jump was 5% in Big Sky – the largest jump was 30% in Belgrade. These properties tend to have the most affordability in the market so the pressure has been greater.
List to sales price ratios are indicative of very strong sellers' markets in Bozeman, Greater Bozeman and Belgrade. Big Sky is still experiencing about 3.5% buyer offer reductions off list price. Number of listings sold is down in all areas with the exception of Belgrade which has had a flurry of new construction listings available. Days on market have decreased in Bozeman and Greater Bozeman and increased dramatically in Belgrade (likely due to new construction) and Big Sky.
Land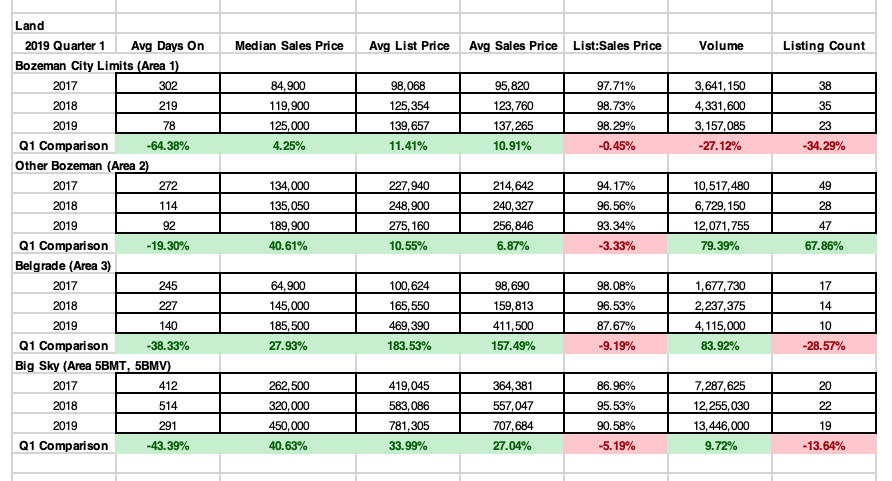 Land has continued to see big gains in median sales price, with 4% gains in City of Bozeman up to 40% gains in areas outside of Bozeman City limits and Big Sky.
List to sales price ratios show that buyers are still discounting properties but it is a strong seller's market in Bozeman City limits. Outside of that area, buyers are discounting from 3-9% off list price. Number of listings sold is mostly down across the board. Days on market have also reduced. These two together is indicative of an inventory issue.
More Stats and Charts on our Market Statistics Page!