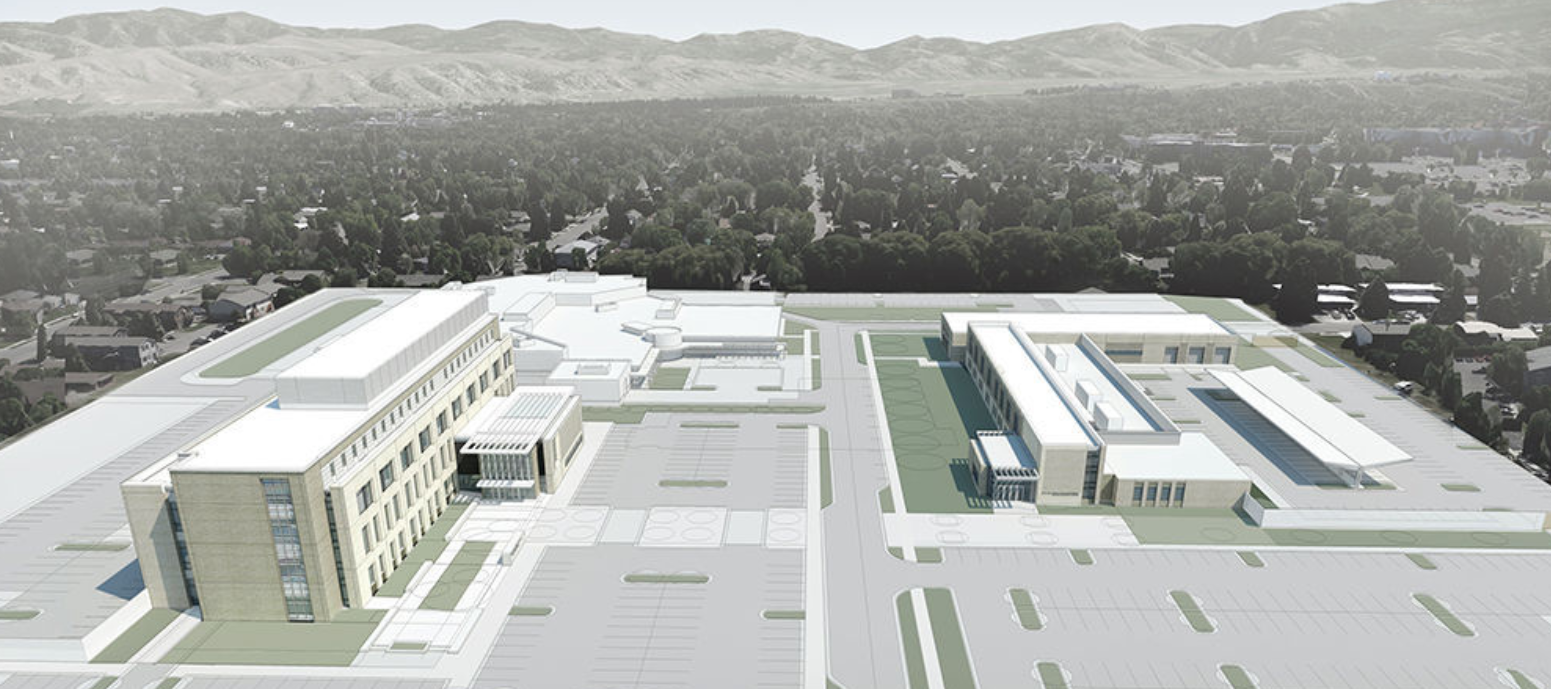 It was refreshing to see a combined effort between the City of Bozeman and Gallatin County to come up with a plan for a new Law and Justice Center.  But the price tag proved to be too much for over half of the voters in our area.  It will be interesting to see what the 'back to the drawing board' ideas are.
Law and Justice Center bond fails in Gallatin County – KWYB ABC FOX News
November 8, 2016
All Gallatin County precincts are in and it looks as though the proposed Law and Justice Center bond measure has failed.
It took elections officials all day to count the remaining ballots, because although the polls closed Tuesday night at 8 p.m. the line kept growing. All 32 are in for Gallatin County. 41,754 votes have been cast out of 75,525 registered voters.52% said no to the bond and the levy while 47% said yes. Both the bond and levy had to pass for the measure to pass in its entirety.
Bozeman Mayor Carson Taylor, one of the law and justice project's advocates said they were hopeful the second time around would be a 'go' for the measure.
"Well we're hopeful but am I think it's really unlikely at this point it's going to pass based on the last count I saw but until they're all counted and we have a final tally we won't know," said Mayor Taylor.
And while ABC FOX Montana has yet to get reaction from law enforcement in Gallatin County on the measure not passing, we know from previous reporting that the passing of the bond was important to the service the agencies provide.
"I think what we do is go to the drawing board we have the need for a new building and an adequate," said Taylor. For the law and justice levy 10,458 (47%) voted for the levy, while 11,373 (52%) voted against the levy. The passing of the bond would have come with a hefty price tag: $71.5 million. The current law and justice center would be removed and a new court building and law enforcement building would be constructed.
The LJC would house County Sheriffs, City Police, Victim Services, District Courts and Clerks, Justice Courts and Clerks, Municipal Courts and Clerks, City Prosecutors, Youth Probation, the Coroner, Drug Task Force Operations, Special Response Team, Evidence, and Records for the criminal justice system.
The LJC was designed to maximize shared facilities and foster collaboration between county, city and victim service providers.
Source: Law and Justice Center bond fails in Gallatin County – ABC FOX Montana Local News, Weather, Sports KTMF | KWYB