Montana spring brings some of the best hiking weather, but trails can still be muddy from the winter. Knoff Group Real Estate has put together a list of our favorite springtime trails, perfect to avoid mud season! PLEASE be a kind steward to our trails and do not hike/bike/run if conditions are super wet/snowy/muddy when permanent trail damage can occur.
#4 – Located in Three Forks, Copper City Trails has over 17 miles of bike-optimized trails open to hikers and trail runners. The area was completed in 2019 and offers a wide range of trails from beginner-friendly, technical ridge, bike-only trails and more. In addition to stunning views, these trails dry out early which makes for great spring trail conditions.
#3 – Lewis and Clark Caverns State Park is a 3,000-acre public recreation and nature preservation area located just outside of Whitehall, about 50 minutes from Bozeman. The park has something for everyone – bicycling, camping, fishing, picnicking and hiking. The trail system at Lewis and Clark covers about 10 miles and over 1000 feet in elevation change. If you're looking for a less challenging hike, the short Nature Loop Trail offers beautiful wildflower viewing and a leisurely stroll. If you're looking for more moderate to strenuous trails, the Greer Gulch Loop Trail and the Cave Gulch Trail are both great choices. The park also features one of the largest known limestone caverns in the Northwest, accessible by guided tour from May-September. Tickets to the caves are already available online for the 2021 summer season.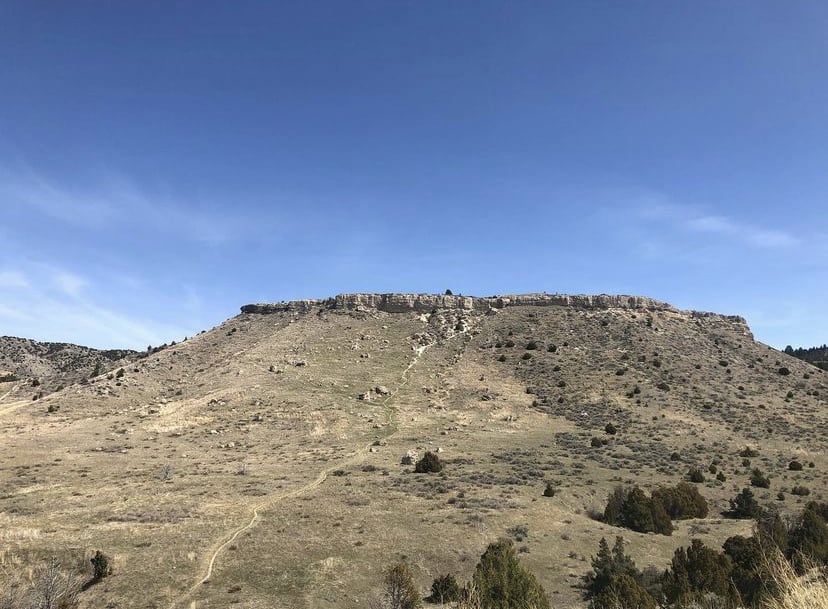 #2 – Madison Buffalo Jump State Park, located about 35 minutes outside of Bozeman is a great hiking spot with an abundance of Montana history. Situated on the edge of a broad valley, the park is named for the limestone cliff that Native Americans stampeded herds of bison from to use for food, clothing, and shelter. Today, trails start in the open grasslands and make their way to the top of the limestone bluff – offering beautiful views of the valley. Because of its low-elevation and dry climate, the park offers great year-round hiking conditions.
#1 – Bear Trap Canyon encompasses 6,000 acres of the Lee Metcalf Wilderness within the Madison Range, making it one of the most gorgeous springtime hikes in the area. About half an hour from Bozeman, this trail runs along the Madison River offering a remote and peaceful experience. You can hike the trail to Bear Trap Creek (7 miles round-trip) or all the way to the Madison Dam Powerhouse (15 miles round-trip). The beginning of the trail features campsites – so you can turn your perfect spring day into the perfect spring weekend!