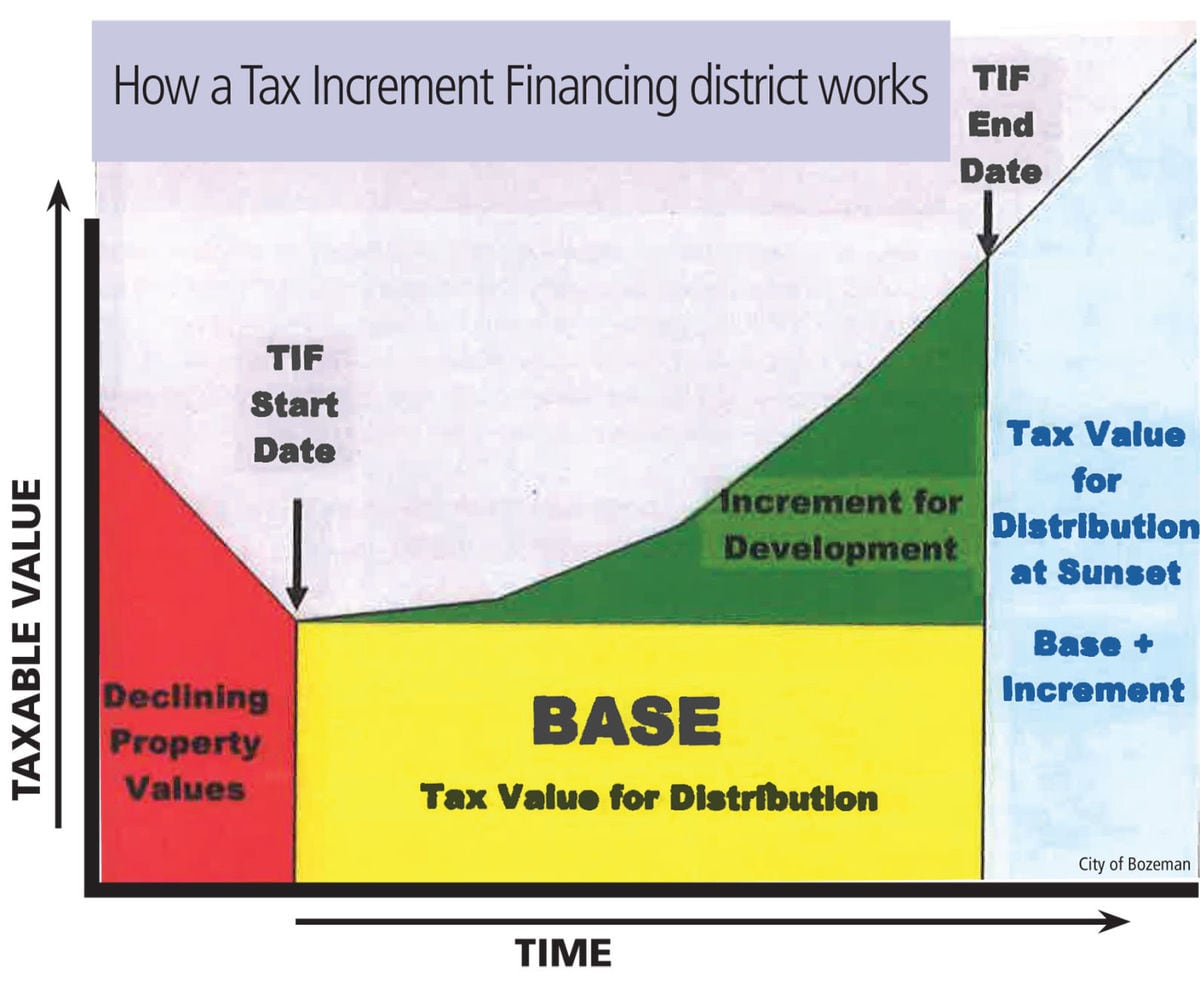 Belgrade is taking steps to try to enliven the downtown area – one holdback is that much of the land on the south side of Main Street is BNSF land. Will be interesting to see how effective this is.
Belgrade City Council OKs TIF district to boost downtown
Michael Tucker, Jun 8, 2017 Belgrade News
With little fanfare the Belgrade City Council unanimously agreed to hire a consultant to assist the city in forming a special taxing district to boost economic development in the downtown area.
"This is a big step forward for Belgrade," City Manager Ted Barkley told the council.
For up to $28,500, Community Development Services of Montana will help the city start a Tax Increment Financing District, or TIF, for urban renewal projects in downtown Belgrade.
In a nutshell, a TIF is a physical area where the city can use a portion of the property tax generated in the boundary for specific uses. A TIF does not increase property taxes, rather it diverts taxes associated with growth.A TIF is set up with a specific start and stop date of 15 years, according to state law. At the start date, a base tax amount is set on property within the district, which is what the city, schools and county will receive in taxes over the lifetime of the TIF. Any taxes that accrue above the base amount are used on infrastructure within the district.
Bozeman has several TIFs in the city, including its downtown, that diverts money to infrastructure uses.The city and the consultant are expected to hold kick-off meetings in the coming weeks.
Source: Belgrade City Council OKs TIF district to boost downtown | Municipal | belgrade-news.com
Save